If you wish to skip animations, click on the links below the image and go directly to the table of contents for the book you wish to read.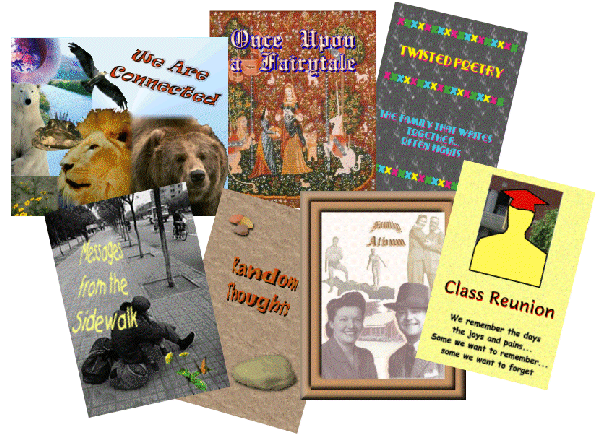 [Family Album] [Once Upon a Fairytale] [Class Reunion] [Twisted Poetry] [We Are Connected]
[Random Thoughts] [Messages from the Sidewalk]
All works in Rash's Poetry House are protected by copywrite. If you wish to use any portion of the works here, please ask permission.
For lessons on writing poetry, check out The English Room.
Last Updated on
12/26/2005

© 1997-2006 by Rashi_Ma


Created by
TFMoose Web Design